Bastian – Your Retained Search Consultant
Discover the Transformative Power of Retained Recruitment in Your Leadership Search
When time, complexity and confidentiality are critical, retained search firms are a sound option. Retained search is particularly appropriate when the need is urgent, the vacancy is causing significant pressures on company performance, or new projects emerge that must be quickly addressed. 
Retained Recruitment represents a commitment from both sides and sends a strong message to candidates that the company highly values this opportunity. Each project is managed by a dedicated Retained Search Consultant, providing clients with speed, quality, and guaranteed performance outcomes. 
Positioned as one of APAC's leading Retained Recruiting Firms , Bastian Consulting doesn't just offer services; we pledge unparalleled results. Our clients benefit from the agility, quality, and the certainty of performance-driven outcomes that our Retained Recruitment Services embody.
Our performance-based pricing structure ensures that you are provided with: 
Elevated Priority: Your search gets the undivided attention it deserves.

 

Diminished Hiring Risks: We mitigate the likelihood of unsuitable hires.

 

Quality Talent: Only the best candidates make the cut.

 

Proficient Headhunting: We proactively seek out the best in the industry.

 

Exclusive Resources: Get access to tools and networks typically beyond reach.

 

Rigorous Assessments: Our strategies delve deep to understand candidate compatibility.

 
At Bastian, our Executive Search Consultants are committed to your Retained Recruitment process and accountable for filling your positions. The result of that dedication, particularly when it comes to the Retained Recruitment process, is an extremely high success rate. 
To ensure that the candidate you hire will ultimately drive business success for your company, our Retained Search Consultants invest upfront in comprehensive research. For critically important hires, getting everything right the first time is crucial. By clarifying expectations and minimizing misunderstandings at the outset, we ensure that your organization moves efficiently through the retained recruitment process. 
Your next transformative leader is out there. Let Bastian, a fleader in Retained Recruitment Services , be the bridge that connects you. Embark on a journey of precision, quality, and unmatched leadership with us today. 
How much is your job vacancy costing you?
Use the below calculator now.
Specific Role Revenue / day
Total Specific Role Revenue loss
Your minimum revenue loss is dependent on how long this position stays vacant – it's likely to be much higher than this!
*This is a general calculator. For improved accuracy, we advise you to speak to your Financial Controller.
Contact Bastian to see if we can help!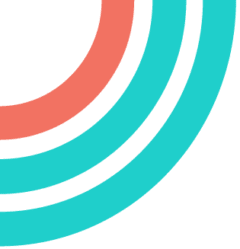 AVAILABLE CANDIDATES
Top Talent Resources.
Candidate REF: SCSM
Profile – Our candidate boasts over 25 years of experience as a seasoned Senior Executive in the realms of SaaS and DaaS, leaving an indelible mark on the international stage within the domains of carriers and technology enterprises.
As a Profitable Growth-centric Director, their global track record shines in catalyzing success across new business ventures, account management, marketing, pricing, and customer satisfaction.
Our candidate has a keen grasp of customer pain points along complex supply chains, and adeptly navigate tools like TMS, WMS, OMS, and Control Towers to drive team achievements. Their fervent dedication to digitizing supply chains and optimizing customer supply chain efficiency is palpable, and will deliver measurable profitable growth.
Roles – Sales Director, Regional Director
Industries – Logistics, Supply Chain, Freight, 3PL, Telco and Technology, SaaS & DaaS
Salary –$240,000 plus superannuation
Locations – Sydney (open to relocation)
Send me their CV
Candidate REF: PRJF
Profile – WMS Implementation Manager available with over 35 years+ experience.
Previously responsible for WMS roll-outs in USA, Argentina, Asia, Australia, New Zealand.
Implemented several customer build sites.
Has had P&L overview, 7m IT Budget and supported several businesses in transformation & integration.
Roles – WMS Implementation Manager/Lead
Industries – 3pl, supply chain and IT
Salary – $200,000 plus superannuation
Location – Sydney
Send me their CV
Candidate REF: GSID
Profile – Our candidate is a seasoned Enterprise/Data Architecture Lead/Head of Data specializing in MarTech, CRM, Data, Analytics, Cloud, Data Governance, AI who drives business results using data driven insights.
Has over 23 years of experience in strategic planning, governance, and delivery of complex large-scale multimillion-dollar programs leveraging data sizes running into multiple petabytes. As well as proven skills in DevOps and Delivery Management in an Agile environment, leading Scrum/Kanban practices with Jira/Trello, and in business analysis and Software Development Life Cycle (SDLC) methodologies.
Our candidate holds an MS-CIS degree and is a PhD(cand) specializing in utilizing AI for text analytics.
Roles – Head of Data, Chapter Lead (Data, Architecture, Governance), Enterprise Architect, Data Architect
Industries – Healthcare, FinTech, FMCG, Insurance, Banking/Finance, Pharmaceutical, Retail, Oil/Gas, Media, HR/Payroll, Automotive, E-commerce, Freight, R&D, SaaS.
Salary – $250,000
Location – Sydney/Melbourne
Send me their CV
EXAMPLE PLACEMENTS
Assignments we've delivered.
Consulting – Associate Director IBP – Australia
Consulting – Program Manager – Australia
Consulting – Senior DC Design Consultant – Australia
Consulting – Associate Director NZ – New Zealand
FMCG – GM Australia – Australia
3PL – Contract Manager – Australia
eCommerce – Head of Fulfillment Technology – Australia
Building materials – Quality Health & Safety Manager – Australia
Consumer goods – Head of Logistics – Australia
Consulting – Supply Chain Director, Mining – Australia
eCommerce – Head of Supply Chain – Australia
Building materials – Logistics Manager – Australia
FMCG – Plant Director – South Korea
QSR – Managing Director Middle East – UAE
QSR – Senior Strategy Manager – Australia
Technology – Sales Director ANZ – Australia
Technology – Professional Services Director – Australia
Technology – Professional Services Director – Japan
Technology– Managing Director Japan & Korea
Beauty – AMEA Procurement Logistics Leader – Singapore
FMCG – Supply Chain Director – China
FMCG – VP QHSE APMEA – Thailand
Logistics – Regional Operations Lead – China
Technology (Blockchain) – Chief Technology Officer – Hong Kong
Technology (Blockchain)  – Chief Information Officer – Hong Kong
Technology (Blockchain) – Regional Finance Director – Philippines
Technology (IoT) – Chief Technology Officer – Australia
TESTIMONIAL
What Our Clients Say.